Guardteck Security guards have won impressive gains in their first Union contract, after joining SEIU Local 2 earlier this year. There are about 25 guards working at the City of Lougheed, a large commercial complex in Burnaby, BC.
Guardteck is a major national security contractor, servicing contracts with numerous government and commercial and retail clients such as Morgaurd, Cadillac Fairview, and Cushman & Wakefield among many others.
Security guards in Victoria and Vancouver are becoming increasingly aware of the great benefits to forming a Union.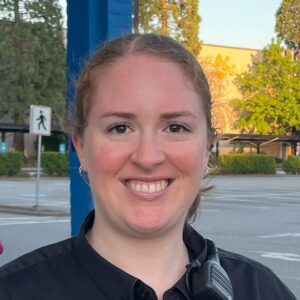 "Stepping up and organizing our union has given us the ability to win strong wage increases that keep us above inflation," said Allison Easey.
"Medical costs are really high and getting an employer paid medical benefits plan is going be help me a lot," said Amanjot Kaur. "The best thing is I don't have to pay a dime on premiums."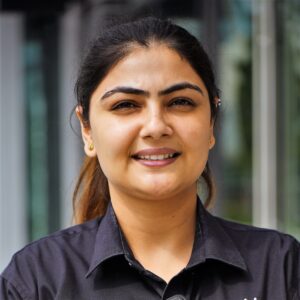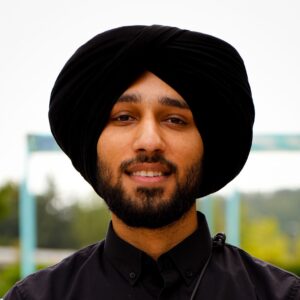 "I am very happy that we are getting a $2 increase with our Union contract," said Lovepreet Singh Maan. "It's really helpful for me and my family given how expensive everything has gotten."
"A union contract means our jobs are more protected and we have a collective voice," said Pawan Jeet Kaur. "I urge other Security guards in British Columbia to join us. Together, we can make a real difference.
If you're a non-union security guard and want to learn move about making improvements at your workplace, visit the Stand for Security campaign page. SEIU represents security and property service workers across Canada.
New Collective Bargaining Agreement Highlights
~ June 2023 through May 2026 ~
WAGES
Large wage increases: the start rate as of June 1, 2023 is now $19.75 per hour (whereas the regular security guards were previously at $17 or $17.50 an hour. That's a 16 % to 15.7 % increase.

Automatic graduation to Senior Guard pay rate ($21.50) after two years employment as security guard.

$1.50 night premium for all hours worked between 10 PM and 7AM.

All other classification received significant raises on June 1, 2023 – for example the three people in the dispatcher classification are currently at $19 or $19.50 and will be moving to $22.50.

$500 dollar signing bonus upon ratification

Raises across the board of 4% and 3.75% on June 1, 2024, and 2025.
BENEFITS
Move to employer paid monthly premiums. Employee had been paying $43 to $46 a month for single workers or approx. $100 a month for workers who have a family.
PAID LEAVE
Union leave provisions for union business such as trainings, etc.

Paid statutory Holidays now include National Day for Truth & Reconciliation and Boxing Day.

Five (5) paid sick days and three paid personal days per year that require no explanation to the employer

Superior vacation to the ESA – Three (3) weeks after four (4) years; four (4) weeks after eight (8) years service; five (5) weeks after twelve (12) years service.

Three (3) days bereavement leave.
SCHEDULING
Employer to make every effort to accommodate workers availability (for workers such as students or those who have another job).

Paid meal break.

Employees retain ability to volunteer for extra shifts at non-union locations or for events.

A ban on contracting out and use of non-bargaining unit employees except for special events at the work location and provided that the work has been offered to union members first.
OTHER
18-month sunset clause on discipline.

Employer pays for all training courses (e.g., first aid) that they require employees to take.

Severance pay if members are laid off due to shortage of work

Improvements to uniform provision – five (5) shirts & two (2) pants for full-time employees; three (3) shirts & 2 pants for part-time employees.

Dedicated locker space.
Please refer to your CBA for details. If you have any questions, please speak to your Union steward or contact your Union rep.