A Better Future for Security Officers
The cost of living keeps rising but wages remain low. Not everyone has medical benefits.  We don't always have a voice at our workplaces, safety concerns may go unaddressed, and we may not have the proper equipment and training to do our jobs safely.
It's hard to speak up when you worry about job security and when we are often working alone and isolated from each other.
But there is a solution.
Stand for Security is a campaign that empowers workers to address the issues we all face at work. Forming a Union with SEIU Local 2 provides us a path to come together and collectively make improvements. 
Through our union, we can win strong contracts that ensure we're paid what we're worth, and allow us to take care of ourselves, our families, and our communities.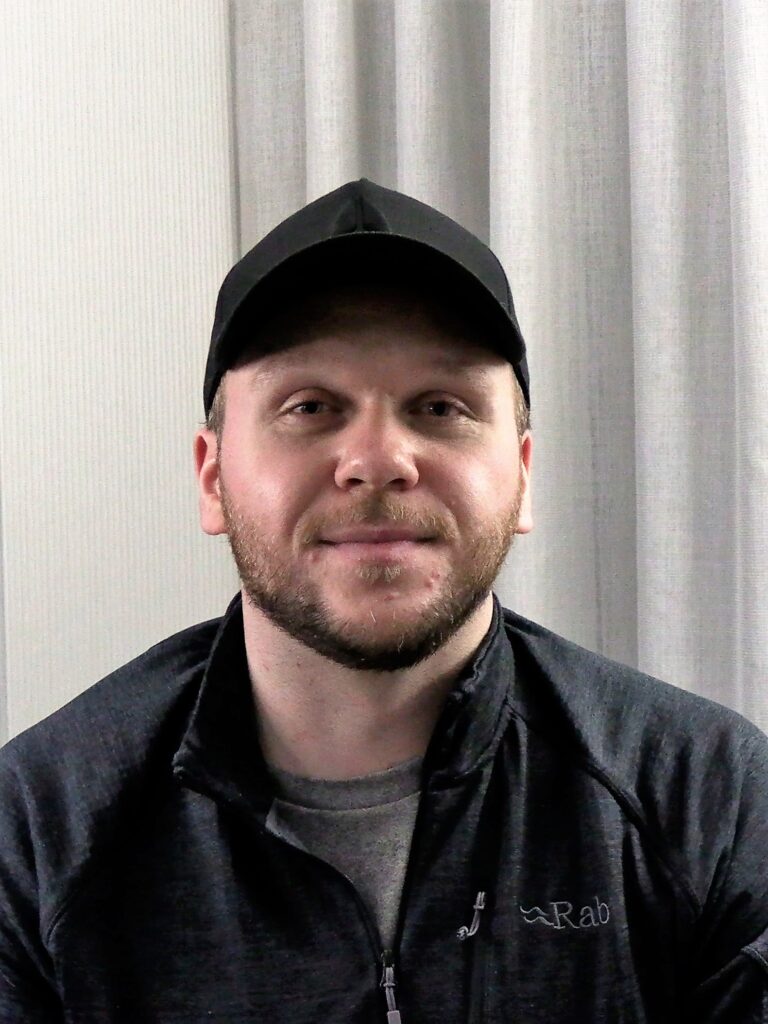 "We just ratified our first contract. The biggest thing for us was making wage improvements and we accomplished that. We're getting increases of 18% over the life of the 2.5-year agreement. We also won signing bonuses of $400 and $800 depending on your classification."
Curtis Dauphney
Casino Nova Scotia – Cape Breton
Sydney, NS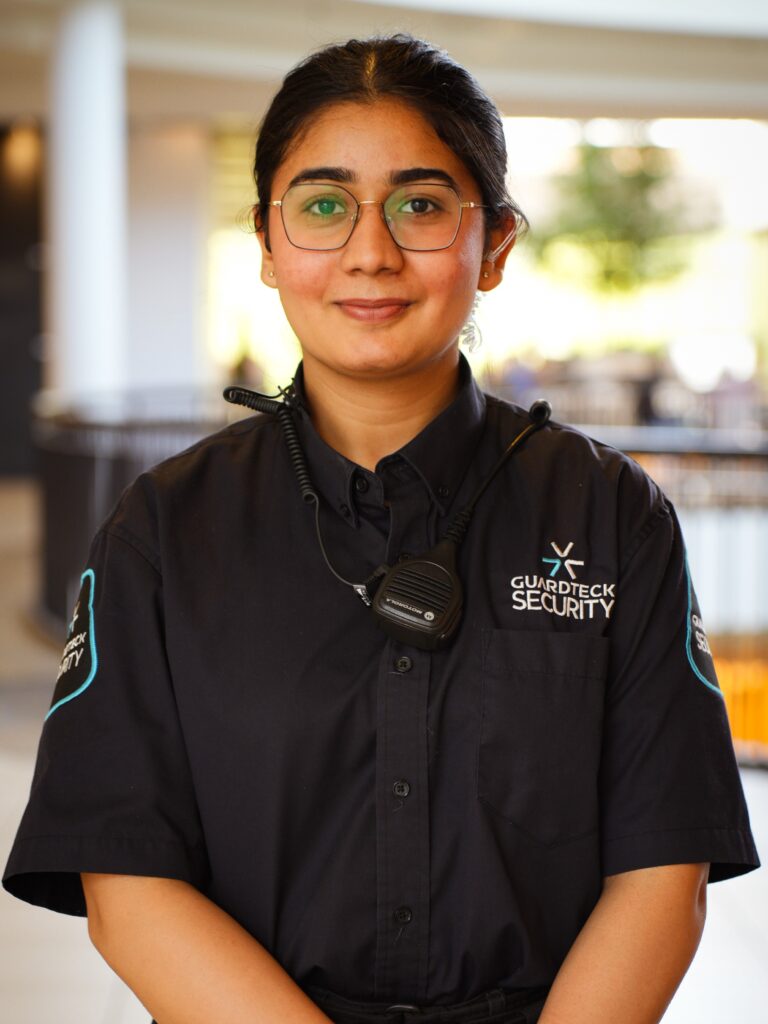 "A union contract means our jobs are more protected and we have a collective voice. I urge other Security guards to join us. Together, we can make a real difference."
Pawan Jeet Kaur
City of Lougheed Shopping Centre
Guardteck Security Corp
Burnaby, BC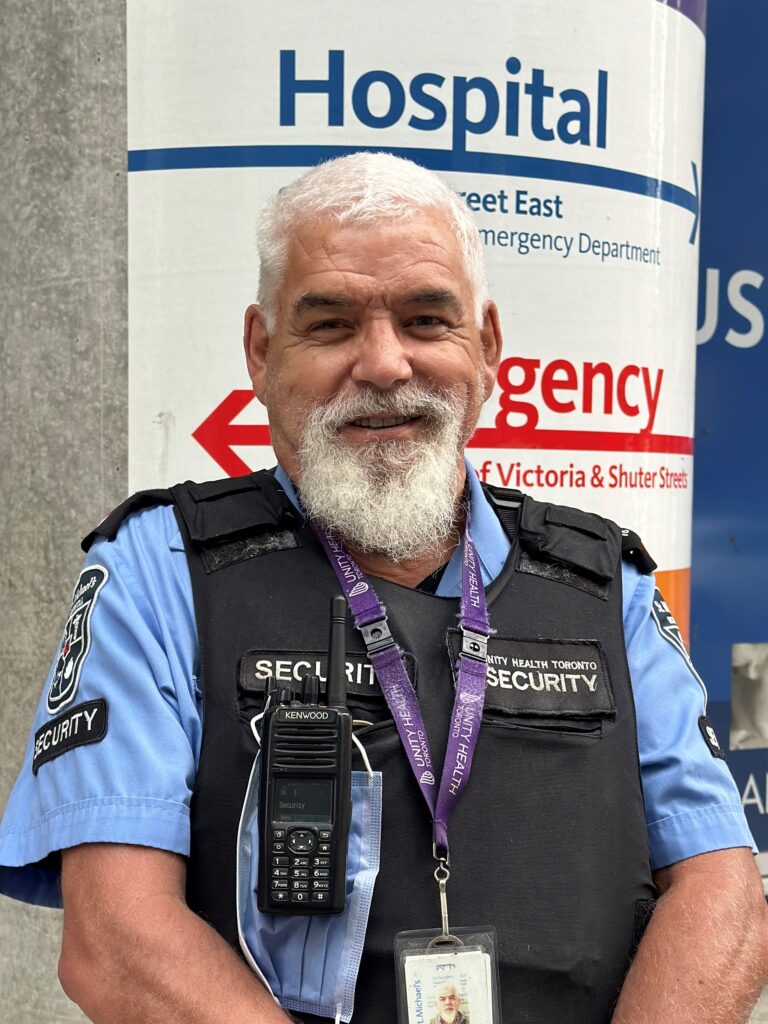 "We're in a good situation with health and safety at work. I think in non-union companies, workers don't have the same kind of safety equipment we have – the radios, the vests, etc. With a union, we can make sure we get the best equipment possible."
John Sherwood
St. Michael's Hospital
Toronto, ON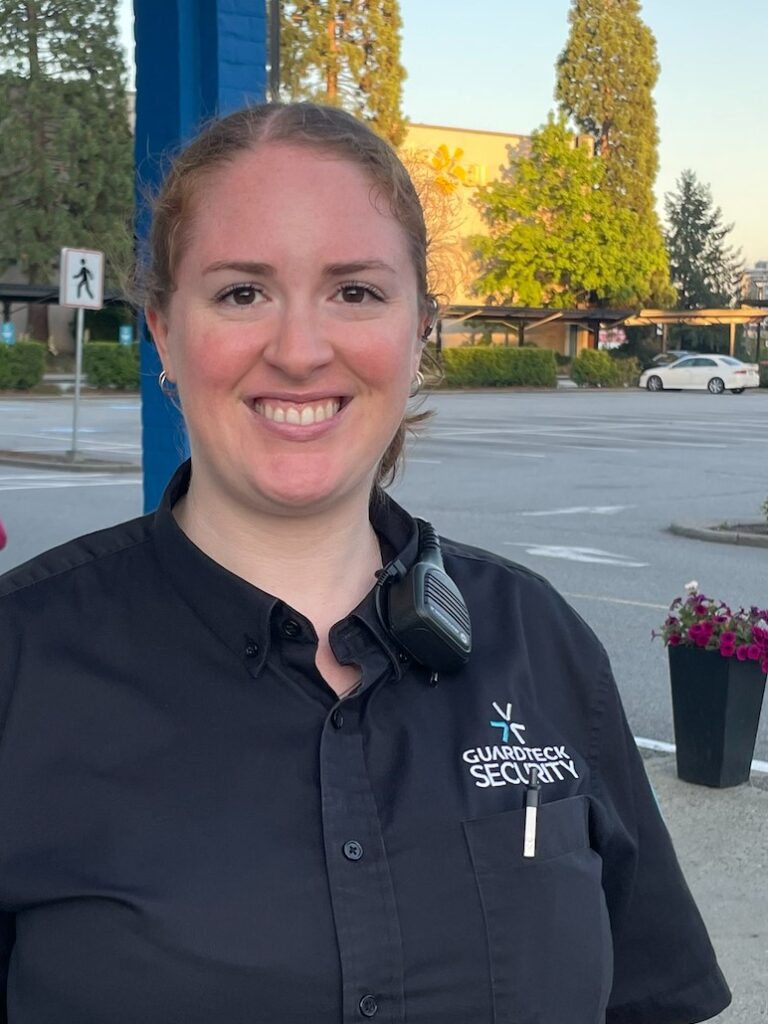 "Stepping up and organizing our union has given us the ability to win strong wage increases that keep us above inflation."
Allison Easey
City of Lougheed Shopping Centre
Guardteck Security Corp
Burnaby, BC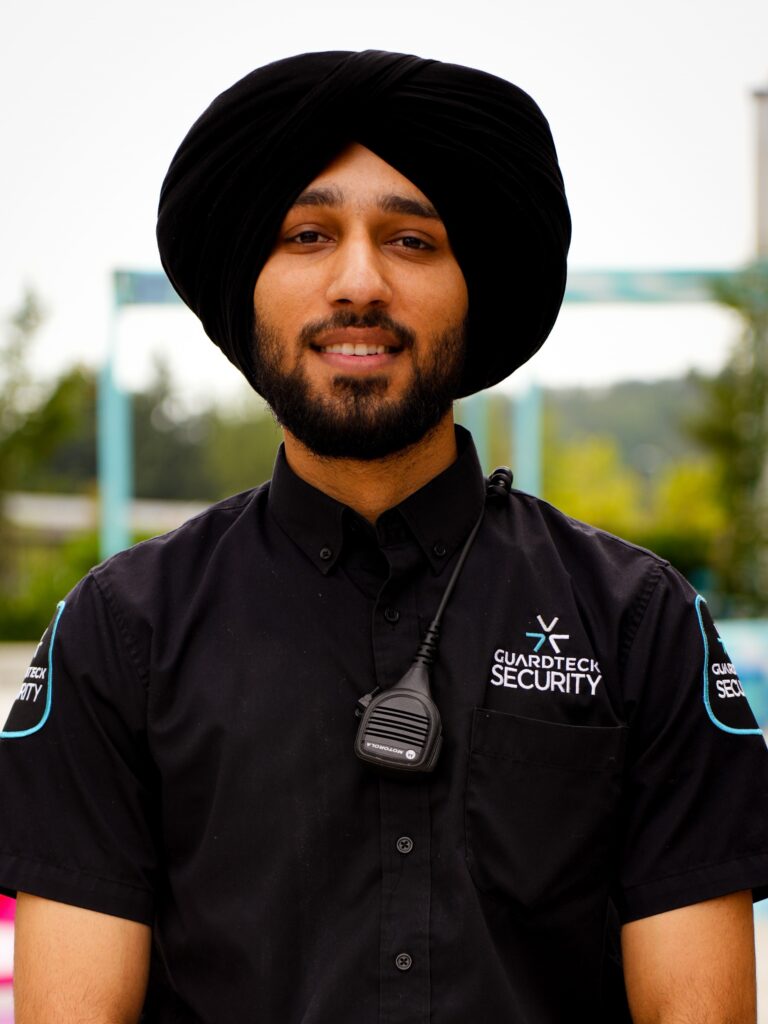 "I am very happy that we are getting a $2 increase with our Union contract.  It's really helpful for me and my family given how expensive everything has gotten."
Lovepreet Singh Maan
City of Lougheed Shopping Centre
Guardteck Security Corp
Burnaby, BC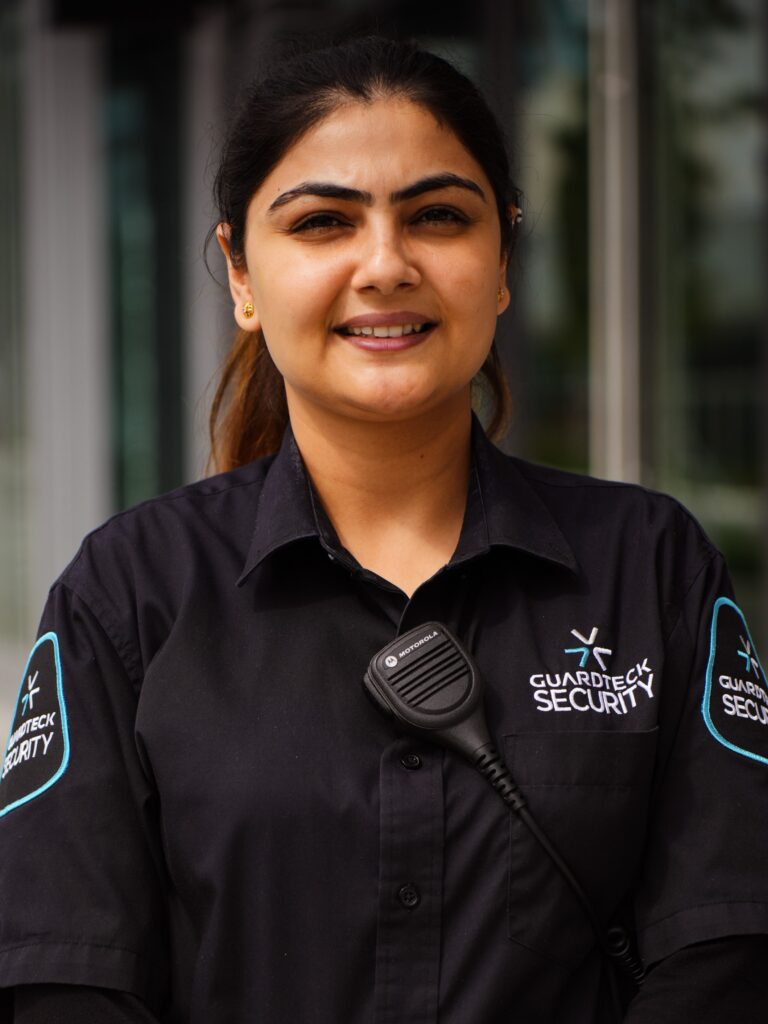 "Medical costs are really high and getting an employer paid medical benefits plan is going be help me a lot. The best thing is I don't have to pay a dime on premiums."
Amanjot Kaur
City of Lougheed Shopping Centre
Guardteck Security Corp
Burnaby, BC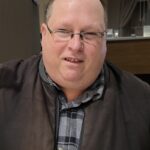 "Those of us working in security are just like every other worker. We have the right to collectively bargain to improve our working conditions. In our most recent negotiations, we won Cost of Living protection against high inflation."
Chris Banfill
Ford Essex Engine
Allied Universal Security
Learn more about the difference being a member of a Union can make, what we can accomplish together, and what it takes to win.
Having a strong steward corps is a key to any strong union.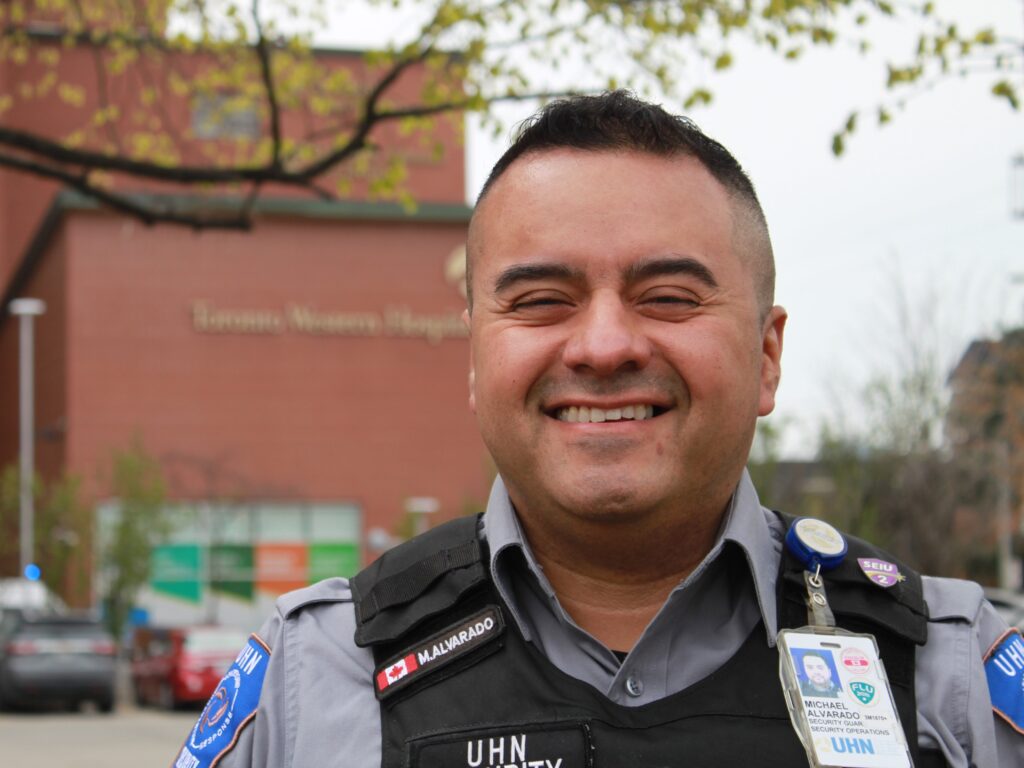 "We need to continue strengthening our stewards corps. This is how we build our team and learn about our rights, enabling us to represent workers, and effectively respond to issues at the workplace."
Michael Alvarado
Toronto Western Hospital
Toronto, ON
Role of a Steward
To assist co-workers understand and defend their rights at the workplace. Occasionally this will mean being present at disciplinary meetings.
To be a liaison with the Union representative. Keep the union rep informed about important workplace issues and pass along important information from rep to other workers.
Steward Training
Get a deeper understanding of the Collective Bargaining Agreement.
Become more comfortable in filling out an official grievance form on behalf of
co-workers.
Get a better understanding of what constitutes a grievance.

Feel more comfortable in how to get the specific details and facts about a grievance.

Feel more confident in your ability to answer co-workers' questions.

Feel more comfortable in providing support for members.

Feel more confident in your role as a steward.
Have questions? Contact your Union rep.
Does a union provide us job security? What legal protections do we have during our union drive? What are union dues? 
The answers to these and other questions can be found in our FAQ section.
Not a Member Yet?
Have questions? Speak to one of our organizers.

Already a Member?
Contact your Union rep directly. If you are not sure how to reach them, call your regional office for more information.