You can find the Glitter Bean Café on Spring Garden Rd. east of Robie St. in Halifax.  It's a special place.
The café is a queer-centric, unionized, worker-owned co-op offering specialty coffees, teas, baked treats, light fare, liquor service, catering, venue rental and community events.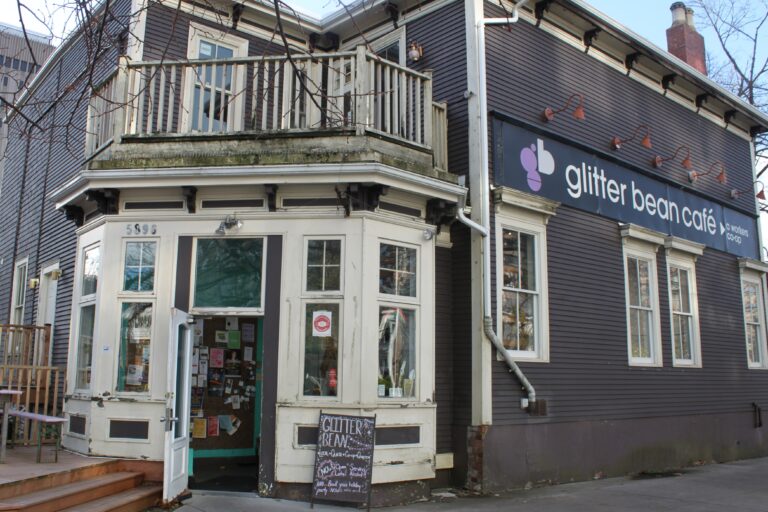 It was born as an alternative to working in an unfair work environment under private ownership. Workers who lost their jobs banded together to form a worker co-op and breathe life back into the much-loved, cozy café.  Glitter Bean's workers remain unionized with SEIU Local 2, a victory won by café workers in 2013.
"I think something most people know about us is that we are a queer-centric business," says Aryeh Majithia. "The fact that we are a co-op is also very important and I think that's something most people don't know about us."
Aryeh is one of 10 worker-owners at the Glitter Bean. She is also a Board Member. A total of 14 employees are actively working at the café.
"Up until very recently, I think we were the only explicitly queer business and space that existed in Halifax," says Aryeh. "Everyone is welcome and can feel comfortable here."
"While we are serving alcohol now, we are still dry on Sundays so that we can provide a sober space for queer and underage people," says Aryeh "That's a very important aspect of Glitter Bean."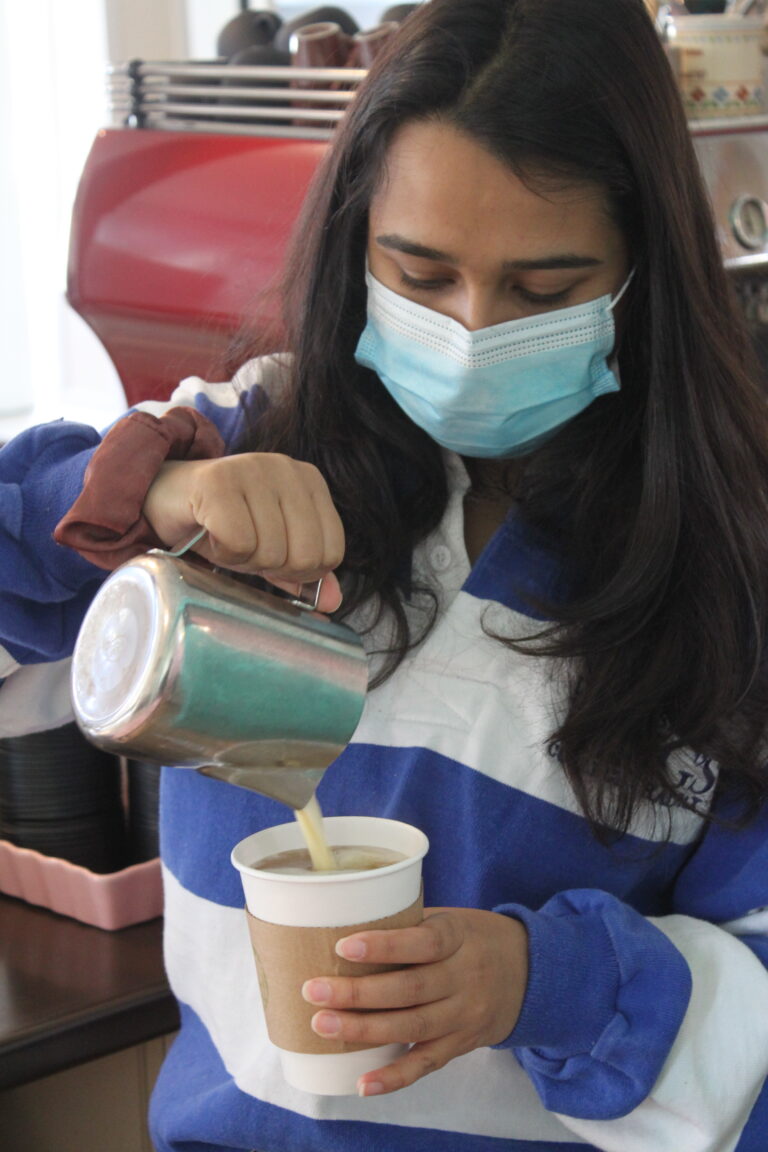 Running their own business empowers Aryeh and her fellow worker-owners to do things for the community that perhaps other business won't. "For example," she says "when we rent out our space we provide rental on a sliding scale, or free.  We try very hard to be inclusive and make sure that marginalized communities have access to our space for free or for whatever they are able to pay."
"It is very stressful running our own business, but we have a lot of fun doing it," says Aryeh. "The connection we have with each other is strong."
Being a co-op means workers are able to enjoy and share the fruits of their labour with each other. It also means good working conditions a positive work environment are priorities.
In 2020, SEIU Local 2 passed a resolution on worker co-operatives.
The Union will develop specialized expertise on cooperative development, participate in worker cooperative associations and support the launch of unionized worker cooperatives financially where they are deemed to be viable.

If you're in Halifax, be sure to visit the charming Glitter Bean café and support this inspiring worker initiative!
SEIU & GLITTER BEAN HISTORY
Excerpts from "Preserving an Essential Queer-Centered Workplace via a Unionized Co-op Conversion" by Derya Tehran, June 2021, at The Co-op Convert Project. The full case study is here.
The café's conversion into a co-op was realized by a group of baristas who had been experiencing labour dispute issues with two previous owners of the café between 2010-2018.  In the early years of the decade, the baristas ran a successful unionization drive and became members of Service Employees International Union (SEIU) in March 2013.  
The café was then sold to a company called Hebron Hospitality Group in 2016, which renamed the café as Smiling Goat and repeatedly failed to pay the baristas' wages. It is at this stage, in 2017, that the baristas began considering conversion to a co-operative as a serious option for taking over the ownership of the café. But the closure of Smiling Goat in April 2018 and the advice and support of their union SEIU and Just Us! Coffee Roasters Co-operative made them finally decide to go ahead with the conversion.
90 percent of worker-owners self-identify as queer and operate the café as a "safer space for queer, two-spirit, and trans people in K'jipuktuk (Halifax)".