SEIU Local 2 represents over 18,000 essential workers in Nova Scotia, Ontario, Alberta, New Brunswick, Nova Scotia and British Columbia. We are proud members of the largest, fastest-growing and most dynamic union in North America.
The Union began its history as Local 304 of the International Union of Brewery, Flour, Cereal, Soft Drink and Distillery Workers when it received its charter to represent brewery workers in Toronto in 1902. The Union has grown in both number and character since that date and is one of the fastest-growing unions in Canada
We are over 18,000 members strong and include:
| | | |
| --- | --- | --- |
| Brewery workers | Janitors | Municipal Employees |
| University Employees | Restaurant Servers | Property Services Workers |
| Woodworkers | Candy makers | Security Guards |
| Bartenders | Union Staff Representatives | Stationary engineers |
| Racetrack and Gaming Workers | Hotel workers | Industrial workers |
| | And many more… | |
Our Constitution and Bylaws
Staff and Union Leadership
Leadership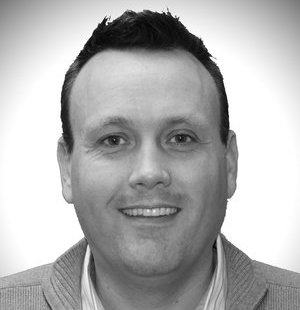 President, David Bridger
Prior to being elected as President, David Bridger was the Vice-President of SEIU Local 2 Canada since 2010. David has become involved in union activism 20 years ago as a worker for Labatt Breweries. He's held many positions, from shop steward to President of his SEIU Branch Local. He joined to work for SEIU Local 2 on a full-time basis in 2012. David has spent many years heavily involved in dispute resolutions, Human Rights, Workplace Insurance, Return to Work, and contract negotiations. Additionally, David has become certified to instruct workplace insurance training courses and has taught classes on numerous occasions. 
---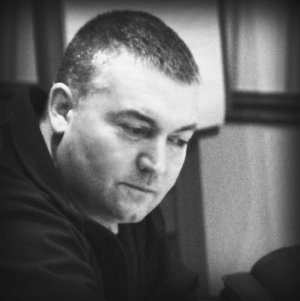 Secretary-Treasurer, Tom Galivan
Tom is the Secretary-Treasurer of SEIU Local 2, a position he has held since 2010. Tom became active in SEIU over twenty years ago as a shop steward and member-organizer in SEIU Local 204. He held the position of Lead Organizer in SEIU Local 220 and Service Representative with SEIU Local 528 before joining SEIU Local 2 full-time as the Director of Organizing in 2005.
In addition to directing the Union's organizing efforts, Tom is a member of the SEIU Property Services Division Leadership Board, a Trustee on the SEIU Local 1 & 2 Benefits Plan and most importantly oversees the Justice for Janitors campaign; a movement that has raised employment standards for workers in the janitorial sector across the country.
---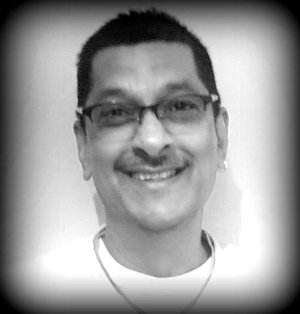 Kumar Ramcharran
Kumar has been a member of SEIU for 30 years, taking on a number of different leadership roles. He has been Plant chairperson, Branch Local President, sat on the Executive Board as a Health and Safety co-chair. He now serves as the Executive Vice President of SEIU Local 2.
---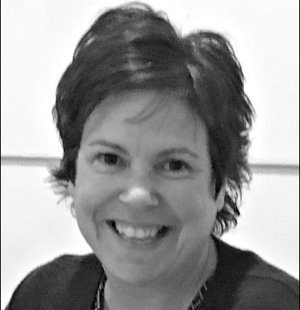 Jacqueline (Jackie) worked as a Teaching Assistant for the South Shore Regional School Board in Nova Scotia and had been an active member of SEIU for over 20 years prior to joining SEIU Local 2's full-time as Vice President. Jackie works out of our office in Nova Scotia making her the first SEIU Local 2 Officer coming from outside of the Toronto area.
Throughout the years, Jacqueline has held a number of positions in her Union, including serving as Chief Shop Steward representing all SEIU members in her school board and acting as Secretary/Treasurer for SEIU Nova Scotia.
She is presently an active member on many committees at her workplace; Occupational Health and Safety, Pension Advisory, Member Employee Benefits, Wellness, and Professional Development, to name a few.
Our 2020 Resolutions
These are the union commitments that were passed during the 2020 SEIU Local 2 convention, and which will guide the union through the next 4 years.
Resolution # 1: Anti-Racism
The Union will expand its anti-racism/discrimination education resources to include new training modules for use at basic stewards' trainings as well as general membership meetings.
Resolution # 2: Worker Coops
The Union will develop specialized expertise on cooperative development, participate in worker cooperative associations and support the launch of unionized worker cooperatives financially where they are deemed to be viable.
Resolution #3: Capital Stewardship
The Union will recruit a dedicated staff person to undertake corporate research and capital stewardship work and will integrate this person into SEIU's union-wide work in this area.
Resolution # 4: Strike Readiness
The Union will take the following measures to prepare a greater level of strike readiness amongst the membership:
1. The union will update its strike/lockout training resources and make these available to all bargaining units preparing for negotiations.
2. The SEIU Local 2 Constitution and By-Laws will be amended to remove the requirement that the employer's final offer be rejected twice prior to strike action.
3. The SEIU Local 2 Constitution and By-Laws will be amended to increase strike pay.
Resolution # 5: Member Resource Centre
The Union will develop a proposal for the creation of a Member Resource Centre to be presented to the Executive Board. The target date for implementation will be the spring of 2021.
Meet some of our members